Visit Virginia's Heartland: Destination, history......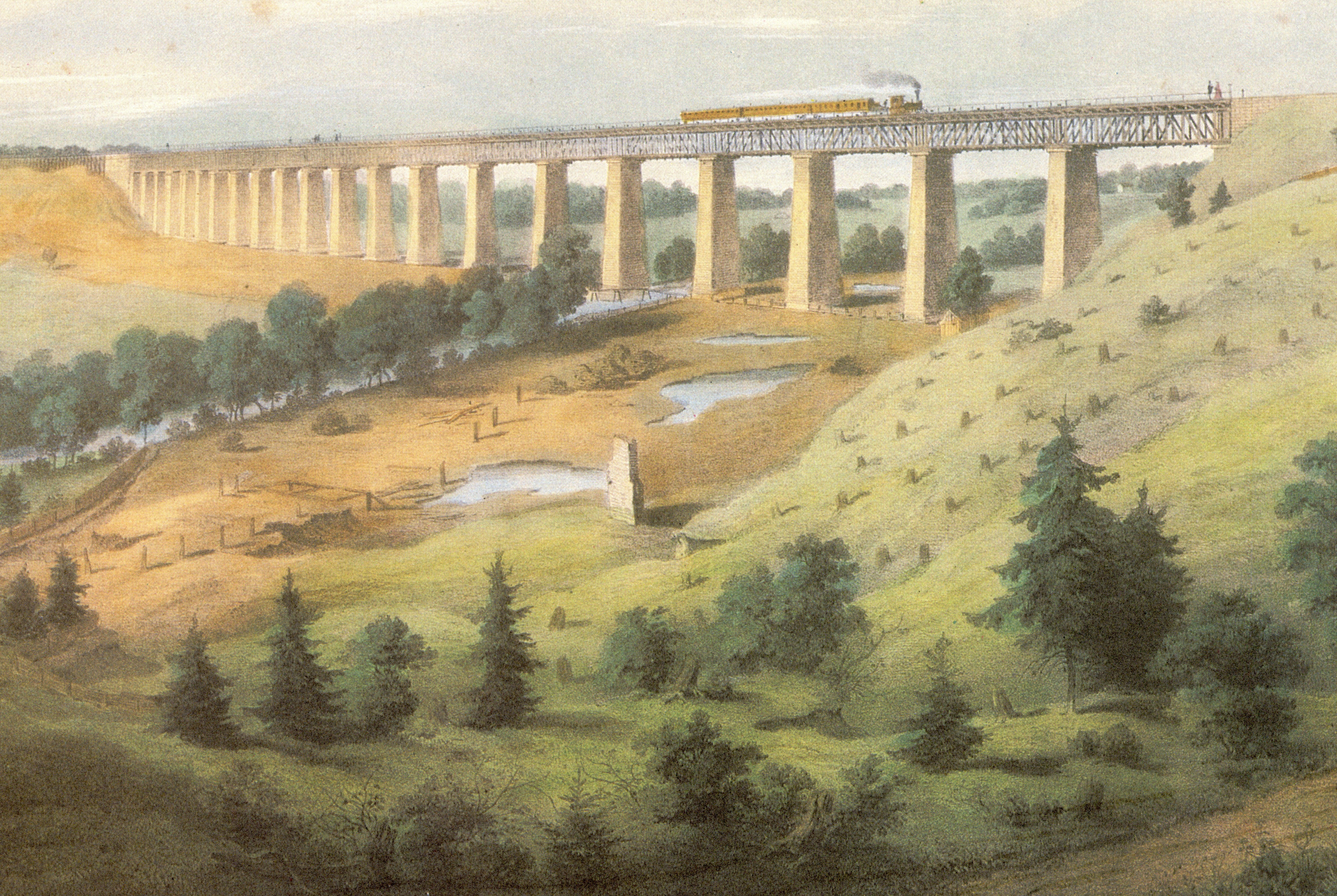 Forced to march by night, Confederate spirits fell with every step taken in retreat, until nearly all hope was dashed on April 6, 1865, at the battle of Sailor's Creek. A battle in which nearly 8,000 Confederate soldiers, including eight generals, were taken prisoner, and which led General Robert E. Lee to his astonished remark, "My God, has the army been dissolved?", as he witnessed the rag-tag remnants of his army retreating westward. But, a glimmer of hope remained - cross the High Bridge, to the north side of the Appomattox River, then burn the bridge to thwart the Union Army's pursuit.
Throughout history, single battles have often shifted the direction of war. However, the Battle of High Bridge wasn't a single battle, nor was it a single bridge. Fought over a period of two days, April 6th and 7th, 1865, both Union and Confederate forces tried to "fire" the 2,400 foot long railroad trestle that towers above the Appomattox River valley, and the wagon bridge that ran alongside. An advance of Union forces made the first attempt to "fire" the bridges in an effort to block the Confederate retreat, only to have their efforts dashed in the first pitched battle of the High Bridge. With approximately 800 Union troops taken prisoner, the Confederates saved the bridges from burning only to attempt to burn the bridges themselves, less than 24 hours later, during the second battle for the High Bridge.  During the second battle the Confederates were successful in burning several spans at the western end of the High Bridge, setting the wagon bridge alight, then retreating from the area. However, the wagon bridge, built just above water level, was so low and the river was so high Union forces only had to dip canteens and tents into the river to beat back and douse the blaze. Today the wagon bridge is no longer but the High Bridge, having been rebuilt after the Civil War, still stands. 
In 2006, the Norfolk and Southern Railway donated a 33.8-mile tract of abandoned line to the Commonwealth of Virginia for the establishment of a new state park. The High Bridge is part of that abandoned line. In 2008, four miles of the linear rails-to-trails park were opened from the Town of Farmville to the High Bridge. On June 6, 2009, sixteen additional miles of trail were opened. As more sections of the trail are opened the High Bridge will be part of the trail, and yours to blaze – that's blaze as in hike, bicycle, or horseback ride! For now, you can blaze the twenty-miles of trail that are open and delight in the Heartland's history, rejoice in its recreational opportunities, and cash in on its unique retail environment.  

 For more information visit http://tourism.virginiasheartland.org