OVER 500 LOTS OF CIVIL WAR ITEMS, FIREARMS AND MILITARIA – INCLUDING TWO GATLING GUNS AND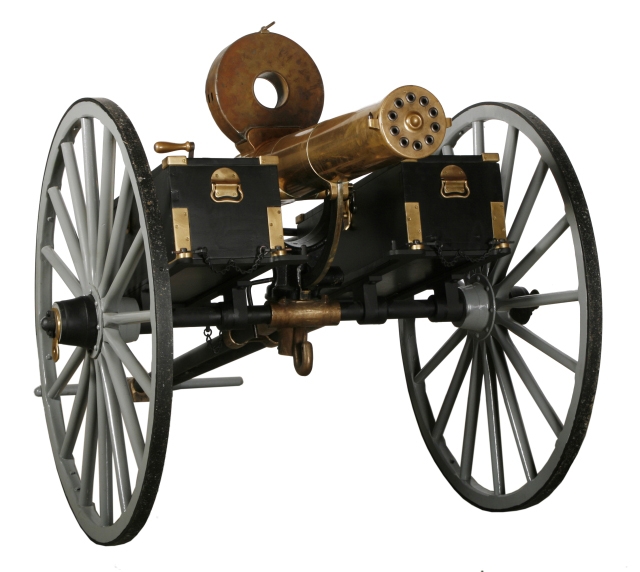 SEVERAL CANNONS – WILL BE SOLD BY FONTAINE'S AUG. 15th - 16th, 2009
(PITTSFIELD, Mass.) – Over 500 lots of important Civil War items, rare and vintage firearms and all manner of militaria will cross the block in an auction slated for Saturday, Aug. 15, and Sunday, Aug 16th by Fontaine's Auction Gallery, beginning at 11 a.m. Featured will be the lifetime collection of the late George J. Bisacca, whose mainly Civil War collection was housed in the Eastover Resort complex in Lenox, Mass.
It is the first time Fontaine's will have dedicated an entire auction to war memorabilia. Company president John Fontaine said the early buzz has been encouraging. "The initial reaction to the news within the collecting community has been tremendous," he said. "Mr. Bisacca owned an astounding, museum-quality collection that will be selling to the highest bidder, without reserve. This is an opportunity for collectors that may never come along again."
Included in Mr. Bisacca's collection is a Colt M 1883 Gatling Gun, named after the man who invented it and a precursor to the modern-day machine gun. It had ten barrels and pumped out over 600 rounds per minute. The one being sold is fully operational and is in fantastic condition. There is also a second Gatling Gun in this auction.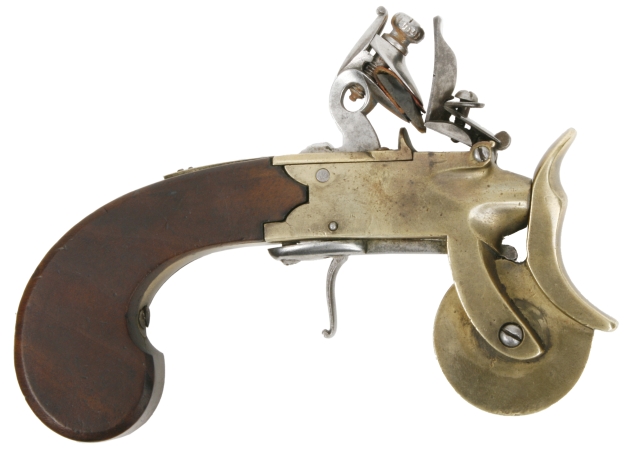 The cannons in Mr. Bisacca's collection are no less impressive. These include a British 1812 Naval mount cannon, a Coehorn mortar cannon, an 1861 Civil War ordinance rifled cannon with CSA markings, a Mann Smooth Bare prototype cannon, a Mann rifled prototype cannon, an 1892 Hotchkiss mountain rifled cannon, other cannons, and cannonballs.
Also from the Bisacca estate: hundreds of firearms (including dozens of rifles), cannon shells, drums, bullets and other projectiles, pistols, muskets, saddles, swords, bayonets, canteens, belts and buckles, period uniforms, spurs, daguerreotypes, powder horns, ramrods and more. Most items are from the Civil War, the Spanish-American War and World Wars I and II.
The Bisacca collection comprises well over half of what will be offered. "His has been called one of the largest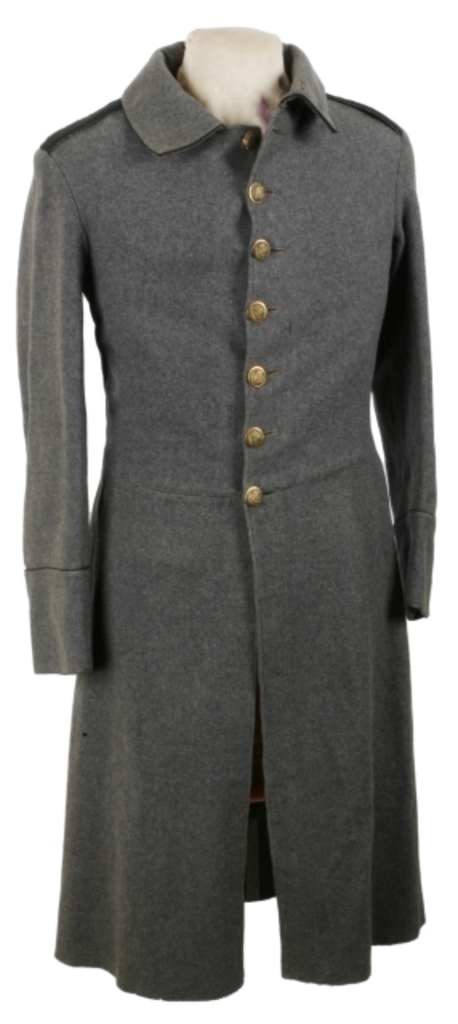 privately owned Civil War collections in the world," Mr. Fontaine remarked. "It has been enjoyed by thousands of visitors to Eastover, from visiting schoolchildren to seasoned Civil War buffs. We will have people from every part of the country coming to this very important auction."
Mr. Bisacca died in 1983. His collection has remained, virtually untouched and on display, at the Eastover Resort ever since. He was an Italian immigrant who came from humble beginnings, only making it through the ninth grade. But he developed a fierce passion for the Civil War and devoured countless books on the subject. He also went on excursions to hunt for relics from the era.
Eastover Resort, a longtime Lenox landmark and vacation destination, was originally built in 1910 by New York City stockbroker Harris Fahnestock, as a summer cottage for his family. The property comprised a main building (which he called "Eastover"), a stable (now called "Tally Ho"), a chauffeur's home, an eight-car garage (now called "The Lodge") and a pump house, all on 1,500 acres.

Upon Mr. Fahnestock's passing, his heirs sold the Eastover estate at auction in 1941, and it became a boy's school. But when that went bankrupt in 1944, Mr. Bisacca expressed an interest in acquiring the property (by then pared back to 500 acres). He made the purchase in 1946, for a mere $41,500. On Memorial Day weekend the following year, Eastover Resort officially opened for business.
Over the years, Eastover Resort has hosted high school proms, company gatherings, school field trips, holiday parties, weddings and family reunions. It has also served as the site of the Massachusetts Special Olympics Winter Games for more than 20 years. Sadly, all that will come to an end later this year, as the current owners – Mr. Bisacca's daughter, Dorothy H. "Ticki" Winsor, and her daughter, Betsy Kelly – have made the painful decision to close the Eastover Resort's doors for good, on Nov. 1. They cited increased operating costs, a slumping economy and local and state regulations as reasons for the closing. Eastover will be sold, on a date still to be set.
Meanwhile, Mr. Bisacca's legacy – his prized collection – will be brought from its special room at Eastover to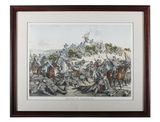 Fontaine's Auction Gallery for the Aug. 15 sale. A packed house is expected. Online bidding will be facilitated by LiveAuctioneers.com and Proxibid.com, and directly through the Fontaine's website, www.fontainesauction.net. Phone and absentee bids will also be accepted. A color catalog may be ordered by calling Fontaine's at (413) 448-8922. Previews will be held the week prior.
Fontaine's Auction Gallery is always accepting quality consignments for future sales. The firm is actively seeking quality lots for its summer and fall auction series. Wanted are firearms, clocks, watches, barometers, antique lamps and lighting. To consign a single item, an estate or a collection, you may call them directly, at (413) 448-8922; or, you can e-mail them, at This email address is being protected from spambots. You need JavaScript enabled to view it..
To learn more about Fontaine's Auction Gallery and its calendar of upcoming events, please log on to www.fontainesauction.net.