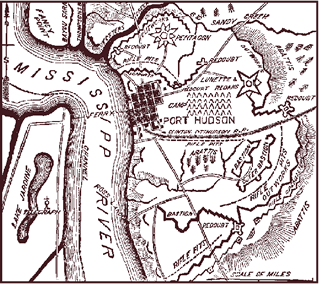 Civil War - Key to the Confederacy Tour
Dr. Stephen E. Ambrose always said that the way to understand history is to study the places where it was made. Whether visiting Omaha Beach or tromping the battlefields of the Civil War, Dr. Ambrose sought to enlighten, entertain and educate with his tours.
Stephen Ambrose Historical Tours specializes primarily in WWII itineraries. In the tradition of our late founder, we have brought thousands of people to the battle sites of Normandy, Operation Market Garden, the Battle of the Bulge and Anzio on our D-Day to the Rhine, Band of Brothers and Italian Campaign tours.
 
In homage to Dr. Ambrose's passion for the War Between the States, we run the Civil War – Key to the Confederacy tour, which focuses on the western battlefields and the importance of the Mississippi River to the war. This tour visits the sites of battles fought along the river and to the east in Tennessee. It outlines the struggle for control of key Confederate transport routes.
You will have an authentic historic experience, led by our guide and expert military historian, Captain Ron Drez. We present a balanced picture and welcome all enthusiasts. We gladly designate the center aisle of the coach as our own Mason-Dixon Line.
Our historians are experts in their field of history and world-renowned authors.   It is a highlight to hear them tell the stories of America's heroes at the very places where they occurred.  These harrowing tales of bravery and courage capture a moment in time.
We invite you to travel with us through the battlefields of Europe and the Pacific, and follow the trails of explorers in the American West. Here our historians will share these remarkable narratives that have changed the course of history.  Their passion and enthusiasm leave our fellow travelers with memories of a lifetime.