CIVIL WAR HERITAGE PRESERVATION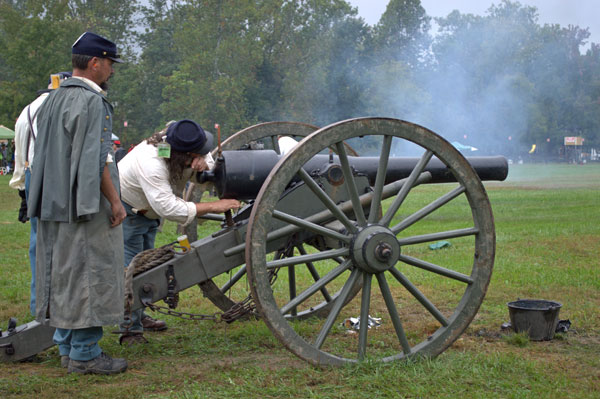 The North-South Skirmish Association will hold its 135th National Competition May 19-21, 2017 at Fort Shenandoah near Winchester, Virginia. Member units compete in live-fire matches with original or authentic reproduction Civil War period muskets, carbines, breech loading rifles, revolvers, mortars and cannons. It is the largest Civil War event of its kind in the United States.
The N-SSA is the country's oldest and largest Civil War shooting sports organization with over 3,200 individuals that make up its 200 member units. Each unit represents a Civil War regiment or unit and wears the uniform they wore over 150 years ago.
N-SSA members come from all over the country to Fort Shenandoah each spring for this national competition that traditionally opens the year's activities. Competitions, called "skirmishes", will be held throughout the summer on a regional basis. At a skirmish, participating teams shoot at breakable targets in several timed events. The teams with the lowest cumulative times win medals or other awards. Women participate along with the men in all events. There are also competitions for authenticity of Civil War period dress, both military and civilian, as well as lectures on topics of interest.
Spectators are welcome and admission and parking are free. There is a large sutler area and food service is available. For more information, visit the N-SSA web site at: www.n-ssa.org.
Gunner Barry Reynolds sights in an 1861 pattern 10 pound Parrot Rifle of the 3rd U. S. Infantry at the N-SSA 134th National Competition held in October. Thirty-nine guns braved the weather from hurricane Matthew and competed in this artillery match. The 135th National will be held May 19-21, 2017 at the Association's home range, Fort Shenandoah, near Winchester, Virginia. For more information, visit www.n-ssa.org.