Important Civil War Militaria Live Auction Event
Selling Historic 6-Pounder Confederate Cannon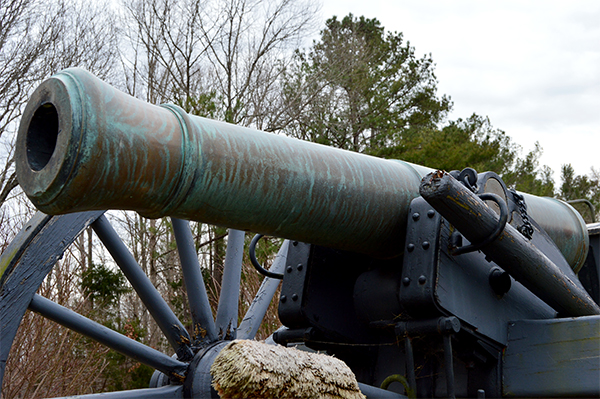 Baldini Auction Company, LLC will be selling an important private collection of Civil War Militaria from Cal Turner, III on October 13th in a live auction event with online bidding. The most important item in this auction is a bronze Tredegar Foundry 6-pounder cannon, made and marked "NC" and dated 1861. "This is the only bronze Confederate North Carolina surcharged cannon in private hands today," shared Patti Baldini, Owner of Baldini Auction Company, LLC.
Only 3 bronze Confederate cannons have been auctioned in the last 30 years, and there is only one other survivor from this early 1861 contract, which is now part of National Park Service collection at Shiloh National Military Park.
Civil War historians believe this cannon was captured by General Abner Doubleday at the Battle of Falling Waters and given to the Spaulding family of Cooperstown, New York. The cannon remained in the Spaulding family until their estate was auctioned in 1980. Val Forgett, Jr. (1930 - 2002) purchased the cannon at the auction, and it remained in the Forgett family for many years after his death in 2002. Val Forgett, III kept his dad's cannon as a remembrance to him and it was the last item from the collection he sold. Mr. Forgett sold/brokered the cannon to Fredericksburg, Virginia collector and dealer Keith Kenerly, who later sold it to Mr. Turner.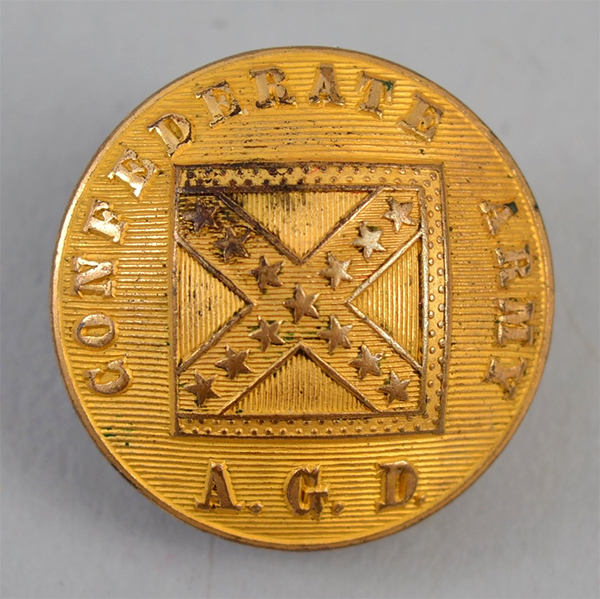 More than 100 rare and ultra rare Confederate buttons will also be sold at the auction in October. Some of these buttons are so rare that less than four are known to exist. There are also some notable belt plates in the auction, two of which are pictured in the Confederate Belt Buckles & Plates book by Steve Mullinax. There is a very special Spiller & Burr 36 caliber brass framed Confederate unmarked revolver for sale, as well as a Boyle and Gamble Virginia Field & Staff Officer's sword, along with remnants of the original leather scabbard. This sword was carried by Captain Thomas K. Langford of Company "A" in the 50th Alabama Infantry.
This live auction event will be held on October 13th at 10 am at the Sheraton Music City Hotel located at 777 McGavock Pike in Nashville, Tennessee. Inspection will be held at the hotel on October 12th from 10am to 3pm for anyone wishing to view the items before the auction. Don't miss this opportunity to bid on a piece of history. Make plans now to attend this historic auction. For more details, visit www.BaldiniAuction.com or call 615-490-6849.