Civil War History and Heritage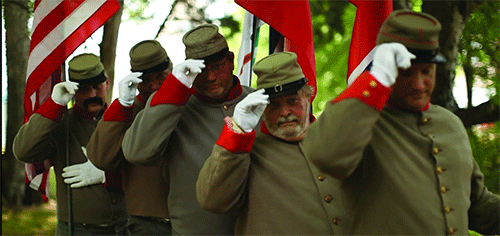 Immerse yourself in America's Civil War with a visit to Tupelo, MS. The Battle of Brice's Crossroads, the Battle of Tupelo/Harrisburg, and the Battle of Old Town Creek were the last stands of the Confederate cavalry in Northeast Mississippi, during the summer of 1864. Today, visitors can walk in the footsteps of soldiers who defended this land and delve deeper into these decisive battles that occurred in and around Tupelo.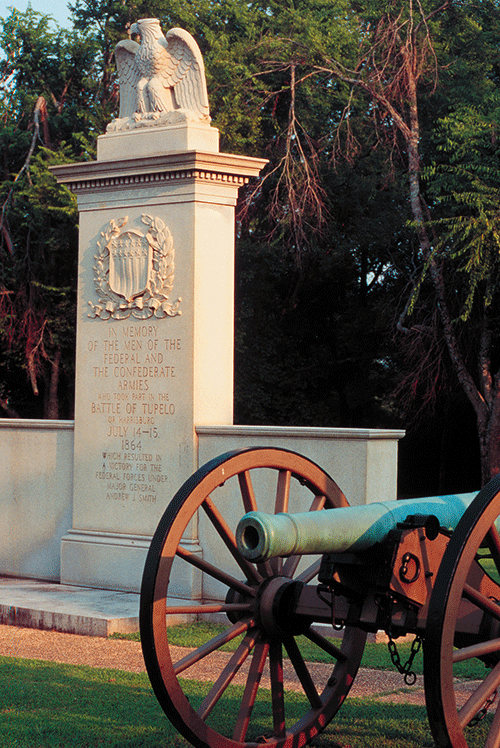 The Mississippi's Final Stands Interpretive Center serves as a guide to enthusiasts interested in Mississippi's place in the Civil War. The center's many interpretive exhibits explain the state's role in the Civil War and how the battles fought here were significant to the progress of the war. A film also chronicles the Battle of Brice's Crossroads and its significance to the war and military history.
Located just minutes from the center is Brice's Crossroads National Battlefield where guests can walk the1,600-acre hallowed ground. A one-acre site maintained by the National Park Service at the site of the Brice house contains a monument and two cannons which commemorate the Battle of Brice's Crossroads. Adjacent to the monument is Bethany Historic Cemetery which contains a mass grave of Confederate soldiers and markers for ninety-six Confederate soldiers who were known to have been killed during the Battle of Brice's Crossroads.
The Tupelo National Battlefield site is marked in the heart of town. The first day of the Battle of Tupelo/Harrisburg was fought here with over 20,000 soldiers and was the last time that Confederate General Nathan Bedford Forrest's renowned cavalry fought Union infantry during the Civil War. Across town, the Battle of Town Creek interprets the second day of fighting during the Battle of Tupelo/Harrisburg.
Tupelo's Civil War history is further preserved through the Heritage Trails Enrichment Program, marking significant sites throughout town. From makeshift hospitals and prisons to homes where famous generals stayed, visitors can gain a deeper understanding of what life was like for soldiers and residents of Northeast Mississippi during the war.
With comfortable accommodations, unique local restaurants, and three distinct shopping districts, Tupelo is the perfect place to begin your Civil War journey. Imagine what you can do here!