Gettysburg Battlefield Preservation Association
Founded, 1959 -- The nation's oldest battlefield preservation organization
P.O. Box 4087, Gettysburg, PA 17325
NEWS RELEASE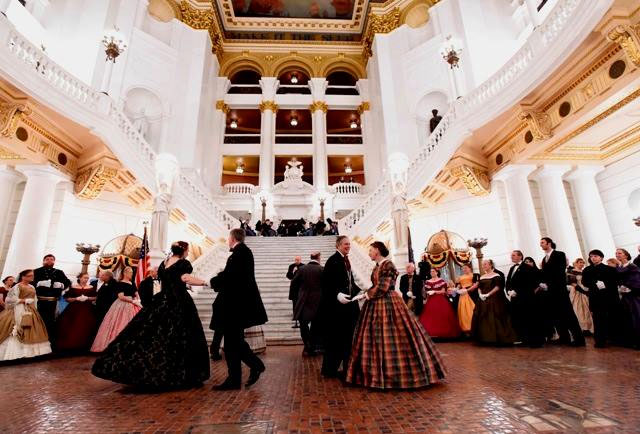 Limited number of tickets remain for Preservation Ball
(March 22) Available tickets are dwindling for the 13th Annual Civil War Preservation Ball in the Pennsylvania State Capitol Rotunda in Harrisburg on April 2.
The ball, once again sponsored by the Victorian Dance Ensemble, will begin at 7 p.m. with the opening Grand March to the music of t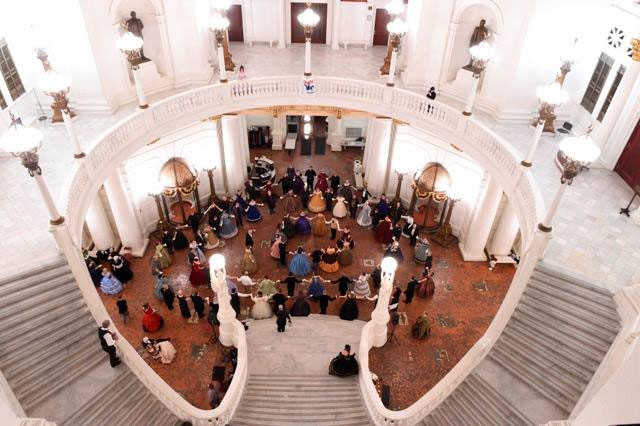 he Philadelphia Brigade Band and conclude at 10 p.m.
The ball proceeds will go to the Pennsylvania Gettysburg Monuments Endowment Trust Fund to provide for periodic maintenance of the more than 140 monuments and markers on the battlefield that honor the Pennsylvania volunteer regiments and leaders that took part in the epic three-day battle in July, 1863.
The previous 12 preservation balls have raised more than $83,000 to help ensure the conservation efforts keep the monuments standing for many generations to come.
The host for the evening is state Rep. Harry Readshaw of Allegheny County, who inaugurated the Pennsylvania Gettysburg Monuments Project in 1997 that has evolved into the Endowment Trust Fund.
Gettysburg National Military Park Superintendent Ed Clark will be in attendance, as will state Reps. Dan Moul of Adams County and Bill Kortz of Allegheny County.
Dance admission is $65 for couples and $35 for individuals. Advance reservations are required. There will be no ticket sales at the door.
Light refreshments will be provided.
Reservations can be made through This email address is being protected from spambots. You need JavaScript enabled to view it.. The Civil War Dance Ensemble, the performing troupe of the Civil War Dance Foundation, has a website at www.CivlWarDance.org.
The GBPA assists the Dance Ensemble in the logistics for the event. The GBPA website is at www.gbpa.org.
###
Editors: Attached photos are views of the 2015 Preservation Ball.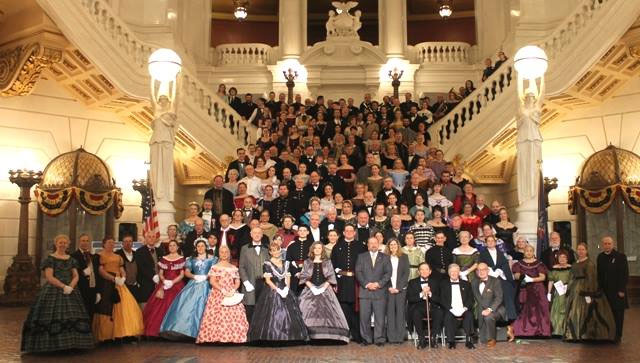 The Gettysburg Battlefield Preservation Association is a 501c3 nonprofit organization under the Internal Revenue Code and is registered as a charitable organization with the Pennsylvania Department of State, Bureau of Corporations and Charitable Organizations. Contributions are tax deductible.