The Lincoln Funeral Train at The Painesville Railroad Museum.
The 2015 Lincoln Funeral Train Tour is coming to the Painesville Railroad Museum (AKA Painesville Depot) on June 6 and 7, 2015. It will be open for tours from 10 am to 6 pm both days. The Engine, Tender and Funeral Car is a very excite 1' = 12" replica of the original train that transported Abraham Lincoln from Washington D.C. to Springfield, Illinois to his final resting place. It has been built from original blueprints.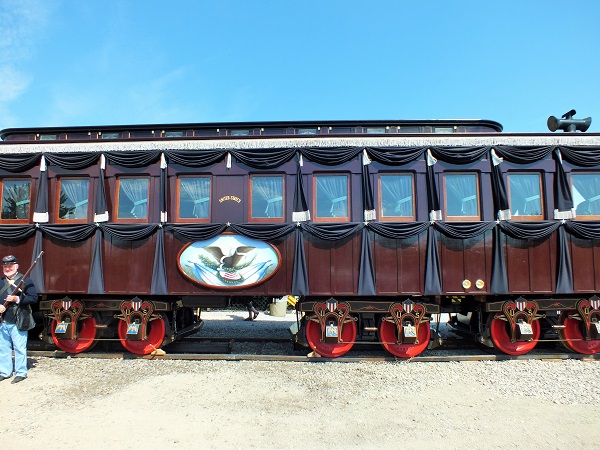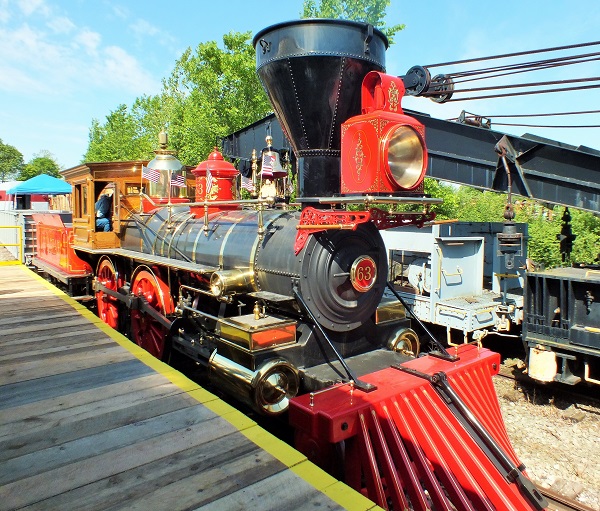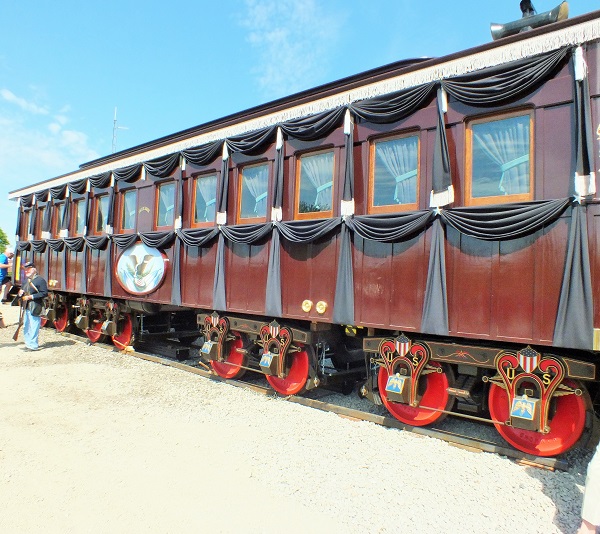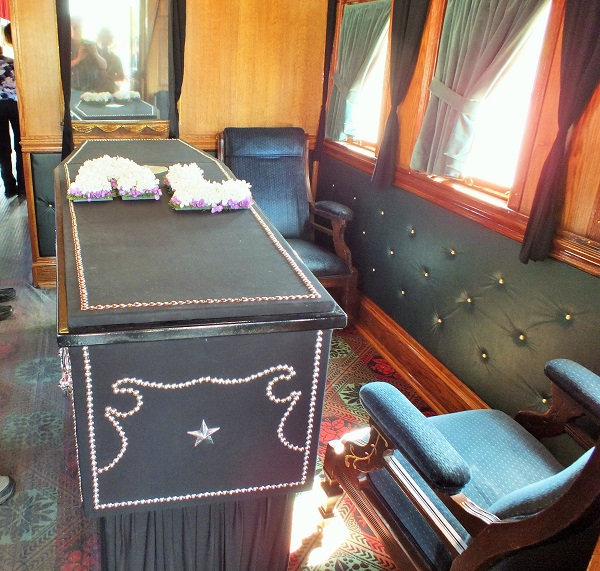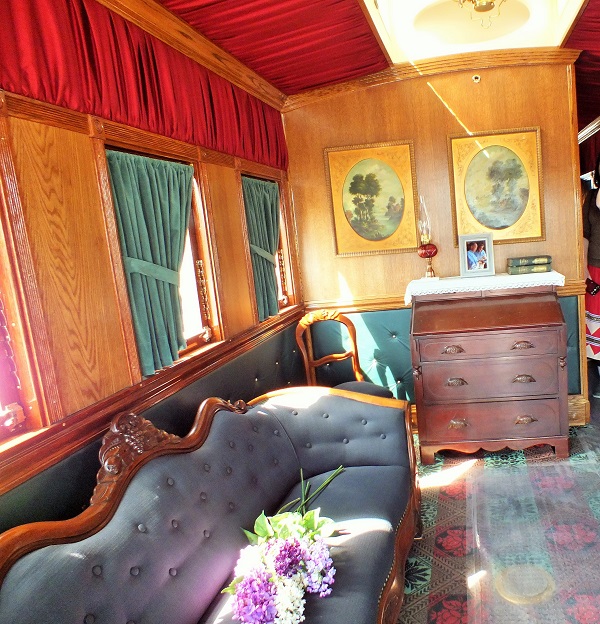 The Painesville Depot:
The Western Reserve Railroad Association (dba The Painesville Railroad Museum) was founded in October 1997 as a 501(c)3 non-profit organization and is dedicated to the restoration of the Painesville Depot, preserving railroad history and promoting model railroading.
The first Painesville Depot was built in 1851 and was replaced with the current sand stone depot in 1892 and opened in 1893 for the Lake Shore & Michigan Southern Railway.
The Lake Shore Railroad Company was formed in March of 1869 through the consolidation of the Cleveland, Painesville, and Ashtabula Railroad with Cleveland and Toledo Railroad. This name did not last long, for in May of 1869 the Lake Shore and Michigan Railway Company (L.S. &M.S.) was formed through the consolidation of the Michigan Southern and Northern Indiana Railroad with the Lake Shore Railway Company. On June 22, 1869, the Buffalo and Erie Railroad Company merged and consolidated under the name Lake Shore and Michigan Southern Railway Co.
Through railroad mergers, the Depot served many railroads in its time. The most famous railroad was The New York Central Railroad. The station was used from 1893 to 1970. The Depot is located on the Water Front Mainline which now is owned by the CSX Railroad.
On February 18th, 1848, the Cleveland Painesville and Ashtabula Railroad (C.P. & A.R.R.) was incorporated by Ohio Legislature. Track was being laid as of November 20th, 1850. "The road will be finished by December of 1851. The first thirty miles from Cleveland to Painesville will be completed in August next."
On Saturday November 16th, 1851, the first locomotive to ever enter Painesville arrived.
President Lincoln connection with the Painesville Depot:
On February 16th, 1861 President–elect Abraham Lincoln, on the way to his inauguration, stopped at the Painesville Station and spoke in front of a crowd of several thousand people that assembled there.
Here is the speech that Mr. Lincoln gave as reported by the Painesville Telegraph on February 21, 1861.
"Ladies and Gentlemen – I have stepped out upon this platform that I may see you and that you may see me, and in the arrangement I have time to make but few remarks, and the condition of my vice is such that I could not do more if there were time. We are met by a large crowds of people at almost every ten miles, but in few instances where there are so many as here, or where there are so many (turning towards them and bowing) good-looking ladies. I can only say now that I bid you good morning and farewell."
Then turning towards it he said, "let us have the better music from the Band."
The ladies were from Lake Eire College, which at the time was an all-women college which attended his speak.
The locomotive, "William Case", drew the train which bore Lincoln to his inauguration. Then on April 28th, 1865, "The remains of that late President Lincoln left Washington Friday morning… They will arrive at Buffalo this (Thursday) morning and at Cleveland Friday morning". The mortal remains of Abraham Lincoln borne by cortege train from Erie to Cleveland with the "William Case" locomotive heading the funeral. This locomotive was later remodeled as the "188".
John King, aka "Abraham Lincoln", who gave a seminar on "Abraham Lincoln the Surveyor– Log Cabin to White House" last year in Ashtabula, will be making a guest appearance along with his wife, Mary Todd Lincoln both Saturday & Sunday.
Admission Donation: $5.00 Adults (over 13 years old), $10.00 Family maximum (Mother, Father, children under 13).
Sponsored by National Model Railroad Association, MCR Div. 5; News-Herald; WKKY; Lake County Visitors Bureau; Hach Excavating; Cuyahoga Valley S Gauge Association; Painesville Community Improvement Corporation; Steele Mansion.