OWN A PIECE OF HISTORY 15 MILES FROM GETTYSBURG
29+ ACRE FARM-HISTORICALLY RESTORED COUNTRY BRICK HOUSE & BARN IN A GREAT LOW TAX SCHOOL DISTRICT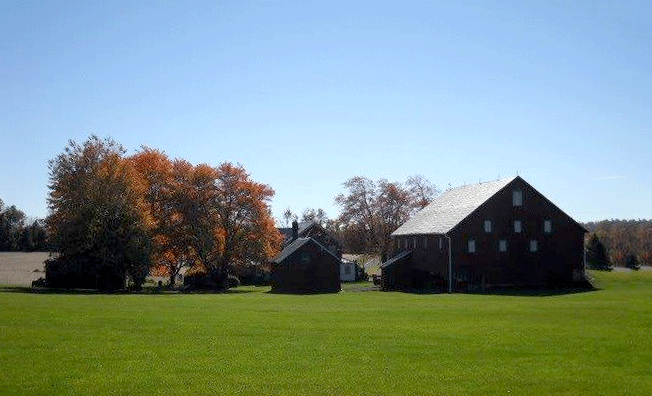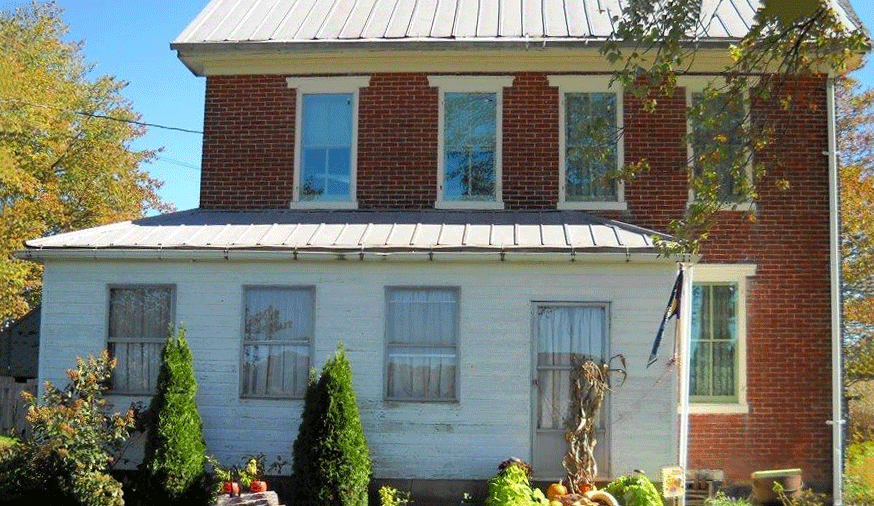 Have you dreamed of owning a Civil War Vintage home/farm in Gettysburg area, the most popular Civil War battlefield town?
If so, I have, what I think is a beautiful Civil War restored vintage county home located on a quite country road where the sun rises in the east to see the beautiful fields and the sun sets in the west behind the mountains, only 15 minutes north of Gettysburg.
A major attribute is that it located in a school district that does NOT have the high school tax rate that one will find on any property located in the Gettysburg School District. The farm is in the Clean and Green Program and is farmed by a local farmer with the land rent paying all the taxes.
The 29+ acre home, part of the original William Penn Charter, was built in 1842 on the road with a huge white oak tree at the corner of our property, hence the name of the road, White Oak Tree Road. The dirt road went around both sides of the tree until 1963 when school students decided to play a Halloween trick by trying to cut down the tree. Unfortunately, they were not successful but caused enough damage to the tree that the township had to cut the tree down.
The property consists of a triple brick built four story (attic and concrete cellar) farmhouse that has an attached summer kitchen. It has a beautiful two front door parlor with original hand-painted stenciling discovered when old wallpaper
was removed; all, with two exceptions, the floors are all original heart of pine floors; 95% original woodwork; a new cherry wood kitchen installed in 2002; and a new well installed in 2000. The triple brick house has 1 full bathroom with custom built cherry cabinets upstairs and a powder room downstairs. There are 3 bedrooms, a solid oak den with a whole wall of bookcase shelving and cabinets; a full attic with an insulated room that has a two-door large closet and a two door large cedar-lined closet. There is also a pegboard walled craft room in the dry basement. House roof & house recently painted.
The restored German-style Sweitzer barn has two horse stalls, 3 cattle stalls, a large central hay floor on the second floor with two hay bays, a grainy and an original hay fork up in the peak, and a barn bridge to get to the second floor. The barn has all of the original chestnut beams, roof restored and painted with 15 year aluminum fiber paint, and attached corn crib and milk house. The barn is also #26 on the Adams County Barn Registry.
This farm is not listed with a realtor as yet so a good deal may
be possible. If you are interested or have questions, please call
(717) 891-6369 and leave a message with your name, address and phone number.