Civil War Scholar to Visit Georgetown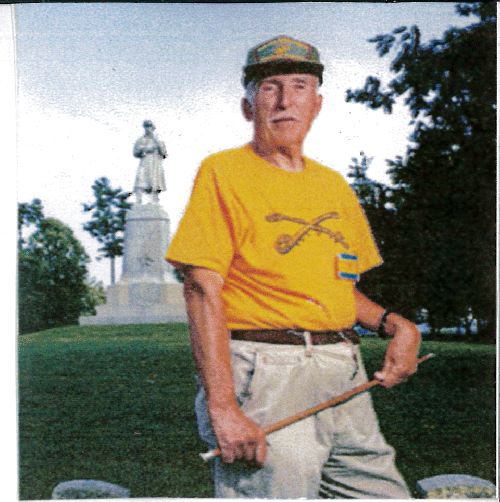 America's Historian and Civil War scholar Edwin C. Bearss will present "U.S. Grant, Cadet to General" at the Gaslight Theater on the corner of S. Main and State Streets, Georgetown, Ohio, on Saturday, March 5, 2016 at 1:00 P.M. The program is sponsored by the U.S. Grant Homestead Association, an organization which celebrates the life, history, and legacy of Ulysses S. Grant through preservation and education. Deanne Kelly will sing a selection of Civil War songs at 12:30 pm.
The cost of admission is $10 per person. Proceeds will go to the U.S. Grant Homestead Association and the Civil War Preservation Trust, which is a national organization working to save America's Civil War battlefields. Tickets may be purchased at the door.
Bearss is an independent scholar and historian whose public career began at the National Park Service in 1955 in Vicksburg, Mississippi. His research there led to the recovery of the long-lost Union gunboat Cairo. He also located two forgotten forts at Grand Gulf, Miss., and was instrumental in having Grand Gulf named a state military monument.
In 1991, Bearss became the National Park Service's chief historian for military sites. He received the Harry S. Truman Award for Meritorious Service in the field of Civil War History and the Department of the Interior's Distinguished Service Award. In addition, he was a featured commentator for Ken Burns' PBS Series "The Civil War", and also appears on the Arts & Entertainment Channel's "Civil War Journal".
Bearss is the author of many works about the Civil War, including "Vicksburg Is the Key", "Grant Strikes a Fatal Blow", "Un-vexed to the Sea", "Fields of Honor: Pivotal Battles of the Civil War", and his most recent book is "Receding Tide". Since retiring, he continues to serve as a Civil War consultant and conducts detailed battlefield site tours and seminars for the Smithsonian Study Tours program.
Bearss' lecture will discuss U.S. Grant's personal qualities that made him the greatest General of the war. He will bring his own insights on the topic, and of course, will present them in his own indomitable style.
Georgetown, is located approximately one hour east of Cincinnati, one hour west of Portsmouth, one and one-half hours southeast of Dayton, two hours south of Columbus, and two hours north of Lexington, KY. The Gaslight Theater is located at 496 S. Main Street, Georgetown, Ohio 45121. Contact 1-877-372-8177 www.usgrantboyhoodhome.org or Bailey House Bed & Breakfast (937) 378-3087.